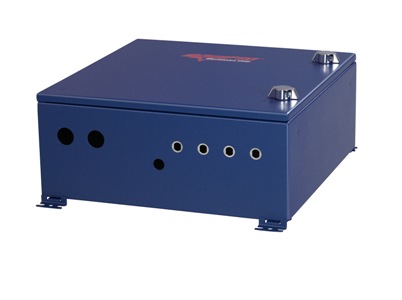 NEMA Enclosures
Custom designed NEMA enclosures, fast turnaround and industry-leading quality will maximize the potential of your products.
The National Electrical Manufacturers Association developed the system of labeling NEMA enclosure performance to better match enclosures to the application. But, why settle for an off-the-shelf standard enclosure when Equipto can quickly design and build precisely what you need?
We can create your NEMA enclosure from your drawings, rough sketches or even conversations. With virtually unlimited options, your enclosure will be a great match for the technology it will be protecting. Our engineers will be with you every step of the way, from prototype to production. If you are not sure what level of protection you need, or what level of mechanical strength and corrosion resistance, our experts can provide solutions. With budgets being tight, it is just as important to avoid buying more than you need as it is to underrate your specs. Guessing about required specifications can be costly. And sometimes an off-the-shelf NEMA box can end up costing more than custom, after the costs of punching, painting and labeling are factored in.
---
NEMA TYPES WE MANUFACTURE:
TYPE 1, TYPE 2, TYPE  3, TYPE 3R, TYPE 4, TYPE 4X, TYPE 6 AND TYPE 12
Product Features / Sampling of Options Available
14, 16 or 18 gauge carbon steel, galvanized steel, stainless steel or anodized aluminum
Wet or powder paint in any color you require
Silk screen labeling, logos or both
Cutouts
Dividers
Handles
Wire management features
EMI/RFI shielding… be sure to check out our N6 series!
No other enclosure manufacturer has greater experience in military and other high-reliability applications as Equipto Electronics. We leverage that experience and our quality-build practices in our commercial-grade enclosures. That is particularly important if you want the assurance of knowing that your Equipto NEMA enclosure will continue to perform like new for many years to come.
Contact us today to discuss your NEMA requirements: 800-204-RACK(7225) ext 9