EQUIPTO ELECTRONICS PROFILE
Equipto Electronics Corporation is a leading manufacturer of metal packaging products for the electronics industry. We design and manufacture a wide variety of standard equipment enclosures, from full-size cabinets to sub-racks, at our facility in Aurora, Illinois. Special customer needs are fulfilled by modifications to standard designs or by custom enclosures. As a diverse metal fabricator we have standard product lines, each consisting of multiple variations and accessories, based on the EIA RS-310 standard (often referred to as the 19 inch standard). Many of these products are covered by the company's numerous patents.
Since the company's founding in 1960, our electronic packaging products have been modular in design. This modularity extends well beyond the EIA RS-310 ( 19″ ) standard for maximum user flexibility. For example, equipment can be moved from a vertical rack to a sloped front console, work station or instrument cabinet without modification. By adding shelves, drawers, turrets, casters, lift bolts, standard or special panels, outlet strips, fans, blowers, an almost endless list of accessories and other options, our customers can usually create the perfect electronic enclosure out of a catalog of standard products. This saves time and money over a custom packaging solution. Many projects can be manufactured and shipped by Equipto Electronics in just five working days.
In addition, our experienced engineering staff works directly with customers to specify and design enclosures for special situations. Because of the flexibility of our components and our wide variety of standard products, requirements that may seem very special can often be met with relatively minor modification of standard products providing meaningful savings.
While the Equipto Electronics design staff can find solutions to virtually any metal packaging need for electronics, the company has developed special expertise in EMI-RFI shielding and in the robust construction necessary for enclosures to survive major seismic-events. These capabilities make Equipto Electronics a preferred supplier for military, civil government, power utility and other critical electronic applications. We are ITAR Registered and Compliant. The same operational characteristics are also in demand in such fields as scientific research, medicine, oil exploration and transportation systems.
Contact us and you'll discover a responsive team of professionals ready to take on your performance, budget and delivery challenges.
HISTORY OF EQUIPTO ELECTRONICS
Equipto Electronics Corporation was founded in 1960 by Herb Golz. Herb began his career as a metal fabricating engineer, eventually specializing in electronic packaging. He distinguished himself from other engineers by his ability to see market needs and develop practical solutions. In the 1930's and 1940's, every enclosure manufacturer produced products to their own specifications. There were neither standards nor modularity. Recognizing these needs, Herb began his quest by addressing the issue of standards.
As long as every electronic manufacturer insisted on setting its own standards, the concept of even basic modularity could not be fulfilled. Shortly after the end of World War II the US government asked Herb, as a recognized leader in electronic packaging, to head a committee to develop standards. The result was the development of standard 19″, 24″ and 30″ panel widths, and heights that varied in 1-3/4″ increments.
The hole-pattern for mounting the equipment was to have a sequence of 5/8″, 5/8″, 1/2″, repeated along the entire mounting area. Panel widths were chosen to match common equipment sizes. This standard increment is a combination of the hole-pattern. It is interesting to look where this hole-pattern standard came from.
In the forties, General Electric and Western Electric were the principal electronic contractors. Because of the dominance of these companies, and the amount of equipment they had in the field, both company's hole patterns had to be considered. The overlay of the two patterns met the markets need and yielded the standard we recognize today. With the problem of panel size and mounting-hole standards resolved, Herb Golz was free to fully develop his concept of modularity & a design that offered the ability to exchange various electronic manufacturers & products from one enclosure to another, or use them interchangeably.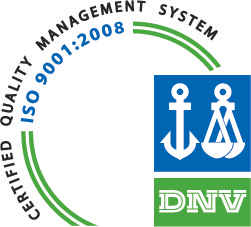 Today, the concept of standardization seems obvious. But at the time the concept was proposed, the idea was revolutionary. Herb's concept streamlined a packaging process that could take years of engineering and prototyping of an enclosure package, and thousands of dollars in development costs, to today's ability to simply place a catalog order. Panel size and mounting standardization also helped to level the playing field for equipment manufacturers. Now, both large and small users can package their electronic products with professionalism and functionality. The choice of accessories, special colors and customized unique panel designs, allow new products to stand out as proprietary developments with superior quality. Equipto Electronics products are designed and manufactured in the U.S. As technology makes new demands on enclosures, Equipto continues to respond with creative design innovations and unyielding quality. Challenges such as maintaining internal air flow, while preserving shielding integrity are met without compromise.
Whether your needs are for a single enclosure or a new product line, bring your toughest packaging problems to Equipto!